---
COLLABORATIVE RESEARCH CENTRE (SFB)
Research within the Group
---
Short Program Description
Collaborative Research Centres (SFBs) are long-term, interdisciplinary collaborative projects funded by the German Research Foundation (DFG). In addition to the "classic" Collaborative Research Centres that are linked to a university, the DFG also offers the SFB/Transregio program variant, which is funded by two or three universities.
Applications for SFBs are submitted in a two-stage process consisting of an advisory and review phase.
In the first step, a draft proposal (concept paper) is submitted to the DFG, which will be used as the basis for a consultation meeting. The Senate Committee discusses the draft proposal based on the minutes of the consultation and makes a recommendation for or against the proposal.
If the recommendation is positive, the next step is to submit a proposal for an institution and a two-day review by the DFG at the applicant university. The Grants Committee makes the final decision on funding.
Initially, the funding period is 4 years. A maximum funding period of 12 years can be achieved by submitting renewal proposals.
Draft proposals can be submitted at any time. The Senate and Grants Committees meet twice a year (May/November). In the case of a grant, projects begin on 1 January or 1 July of each year.
Detailed information on the funding program can be found on the DFG's website. Links are listed in the right-hand bar under DFG Funding Information.
With GEPRIS (German Project Information System), the DFG provides a database on the Internet that provides information on current and completed DFG research projects.
We would be happy to support you in your project!
---
COLLABORATIVE RESEARCH CENTRES AT THE UNIVERSITY OF ROSTOCK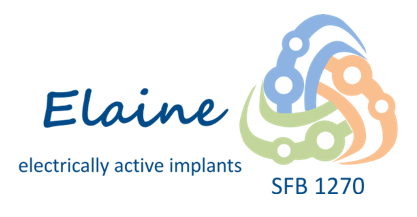 ---