---
INFORMATION SERVICE "RESEARCH, INTERNATIONAL AFFAIRS, TRANSFER" (FIT)
FIT for Science
---
+++ The FIT information service is available for all members of the University of Rostock free of charge since 01.09.2022. +++
FIT is a service that provides you with relevant and tailor-made information on research support. The acronym FIT stands for the German words for research (Forschung), international affairs (Internationales), and Transfer (same word). The FIT system was developed at the University of Kassel and has been available to other universities since 2003 once they have become a member of the FIT network.
The system comprises offers and calls from the funding institutions DFG, BMBF and other ministries, EU, foundations, DAAD & Alexander von Humboldt and others, listing them in the funding categories project funding, funding of early-career researchers, prizes and competitions, international offers, transfer, and events. FIT can be used as a database and/or email newsletter.
More than 50 universities have already decided to use the information service and are members of the FIT network. The University of Rostock became a member of the network in September 2022.
Further information and an explanatory film on how the FIT Service works is available on the University of Kassel's FIT website.
Wenden Sie sich bei Fragen bitte gern an forschungsberatunguni-rostockde.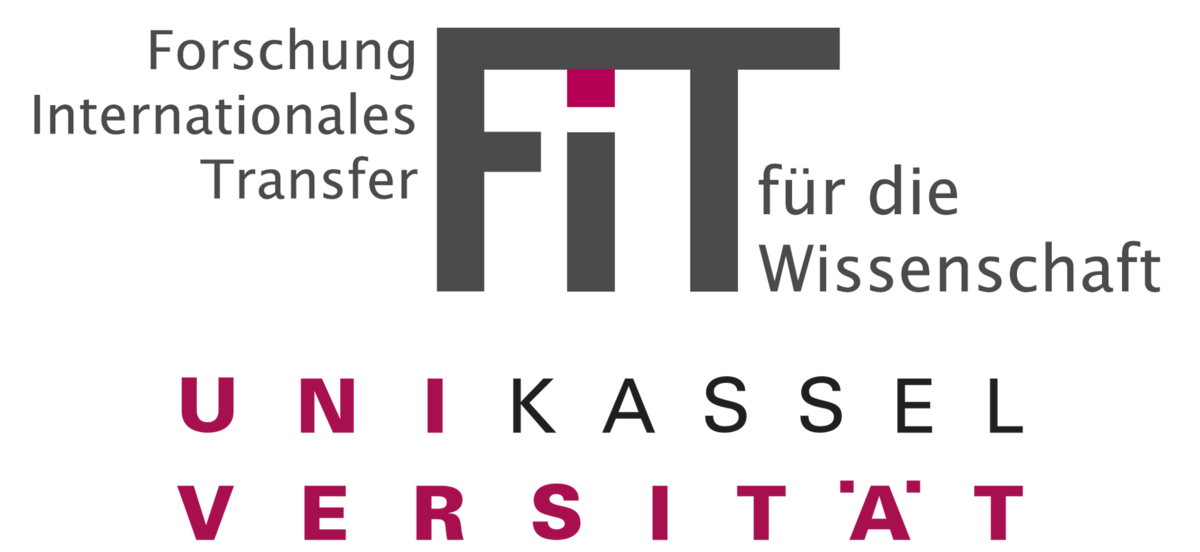 ---
How can you use FIT?
All members of the university community can use the FIT service for free. Registration must be made on the FIT homepage: https://fit.uniks.de/. It is only possible to register with an email address from the University of Rostock or University Medicine Rostock. All members of the University of Rostock have an individual email address on the "@uni-rostock.de" domain. All members of University Medicine Rostock also have an additional email address on the "@med.uni-rostock.de" domain. Either of the addresses can be used for registration.
Registration and creating a profile occurs in two steps and starts by clicking on "Neuer Benutzer? Registerieren" (New user? Register). First of all, you enter your uni email address and a password. The profile and newsletter settings follow in the second step. You can change your profile and newsletter settings at any time. FIT provides detailed instructions for registering as a new user. These can also be found on the FIT website.
During registration, you will be asked to indicate your subject area; the subject areas correspond to the structure of the DFG. Please use the DFG's subject area structure to determine your subject area. The entry of the subject area is only used for internal FIT statistics and has no influence on the subject-specific compilation of the FIT newsletter. You will be asked later on about the subject areas for which you would like to receive regular updates.
Following registration, you will receive a verification email with your username and password. Please use these credentials for your initial login to FIT, which will also serves as a confirmation of your email address. Your registration is void if you fail to verify your email.
Go to "Einstellungen" (settings) to set up your individual user profile. Define the areas of research, types of funding and/or funding sources that are relevant for you. Select between the funding institutions DFG, BMBF & other ministries, EU, foundations, DAAD & Alexander von Humboldt, or others. FIT has the funding categories project funding, funding of early-career researchers, prizes & competitions, international offers, transfer, and events.
FIT can be used as a:
Database: Search directly and for specific information in FIT. Various filters (creation date, expiration date, alphabetic order) make it easier for you to find the required information.
Newsletter: You will receive an email with all of the up-to-date funding information that is relevant to you once or several times a week. You can choose the day of the week.
You don't have an email address on one of the above-named domains? You can request a corresponding email address from the ITMZ.
FIT is very user-friendly and simple to use.
How can you publish information via FIT?
FIT provides you with the possibility of entering your own information and offers (e.g. scholarships, events) into the system. You can determine the visibility (only at your institution, state-wide, national). The Strategic Research Support Team (S1.1) that is part of the Service Centre Projects for Research, Teaching and Transfer (S1) is responsible for publishing any of the university's offers.
To report a FIT contribution, you can use the "Create FIT contribution" form. If you would like something published, please contact forschungsberatung@uni-rostock.de.
Digital FIT Introduction Course
Are you interested in using the information service, but would like to find out more about the kinds of use and the user interface in a live demonstration prior to signing up? Are you uncertain about how you can profit from FIT?
Visit a one-hour, digital introduction course for all members of the community at the University of Rostock. The course will be provided once every three months. The exact date will be announced approximately two weeks prior to the event on this website and via the Dienstleistungsportal (service portal for staff).
---
Digital FIT Introduction Course (in German)
next date: Thursday, 18.01.2024 (Zoom)
---
PRIOR to using the FIT information service, please take note of the following information:
FIT is an external service.
Please take note of FIT's terms and conditions and data protection information.
Please do NOT use the password for your ITMZ user account for your FIT account. A NEW password must be generated for security reasons.
---
Your feedback is important!
We are interested in your opinion. Please let us know what you think about the FIT information service by writing to forschungsberatunguni-rostockde.