Mentoring
Mentoring is voluntary but extremely rewarding, and can benefit your own skills development and career progression. Mentors accompany and pass on their knowledge, skills and experience to assist excellent female scientists to progress in their careers.
You find valuable information about your role as a mentor in the guide, which is available for download here.
In order to guarantee the quality of our mentoring programmes, we carry out evaluations on a regular basis. For that reason we will contact and ask you to participate in our evaluation halfway through and towards the end of the programme.
Ivette Döring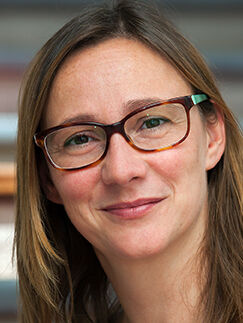 Programme Manager
KarriereWegeMentoring Wissenschaft M-V
Mentoring Programmes for Female Doctoral Students and Graduates

Universitätsplatz 1
Room 012
18051 Rostock
Phone: +49 381 498-5747
ivette.doering[at]uni-rostock.de
Dr. Stefanie Westermark
Programme Manager
KarriereWegeMentoring Wissenschaft M-V
Mentoring Programmes for Female Postdocs and Junior Professors and Alumnae

Universitätsplatz 1
Room 012
18051 Rostock
Phone: +49 381 498-1047
stefanie.westermark[at]uni-rostock.de