---
MARE BALTICUM FELLOWSHIP PROGRAM
---
Aiming at connecting the guiding principle of interdisciplinarity of the University of Rostock with supporting researchers in early career phases, the University of Rostock once again opens a call in the MARE BALTICUM FELLOWSHIP PROGRAM in 2021. The fellowship program promotes guest visits (3 months maximum) of national and international scientists. Entitled to apply are scientists of the University of Rostock who are members of the Interdisciplinary Faculty.
The interdisciplinary collaboration of national and international researchers is promoted by the program. Additionally, it encourages the initiation and preparation of joint projects. With the request to invite a guest researcher, the conception of a series of events for young scientists is expected. The concept is to be developed jointly by the applicant and the guest researcher. The series of events serves the scientific discourse with a superordinate topic. Moreover, the series of events should contain interdisciplinary elements and facilitate an interdisciplinary and cross-faculty exchange.
The call in 2021 will relate to the funding period April 1, 2022 to March 31, 2023. The guest visits as well as the series of events for researchers in early career phases should be implemented during this period.
---
WHO can submit an application?
Scientists of the University of Rostock who are members of the Interdisciplinary Faculty (INF) are entitled to apply.
---
WHY is the application worth the effort?
Systematically invite a guest scientist and make as applicant use of the opportunities that derive from the program:
Deepening of the interdisciplinary cooperation
Enhancement and stimulation of national and international science relations
Strengthening of own research activities
Initiation and preparation of joint projects
Promotion of junior scientists
…
---
WHAT does the funding include?
Compensation for expenses of the fellow: Monthly flat rate in the amount of 3,000 € or per diem in the amount of 130 € for guest visits of 22 days maximum
Travel cost allowance: one-time payment according to the country-specific travel cost allowance of the DFG
A family allowance, if applicable: 300 € per child and months
WHEN and WHERE can applications be submitted?
Applications for funding can exclusively be submitted via the online application platform after the call was launched.
---
WHICH documents must be submitted?
The following documents must be submitted with the application:
Application according to the application template (publication is currently being prepared)
CV of the fellows
Photo of the fellow
The application is submitted via the online application platform.
---
HOW is the selection made?
The funding amount depends on the availability of the approved funding of the University of Rostock. The decision is final. There is no legal entitlement for receiving funding.
All applicants will get a confirmation of receipt after submitting the application.
In principle, rejections will not be justified.
The applicants have to submit a final report and a where-used list after the funding period was completed.
Information and criteria on the assessment can de found under Frequently Asked Questions in the section 'to prepare the application' under the question 'How is the selection procedure organized?'.
---
Pro-Rectorate of Research and Transfer of Knowledge
Universitätsplatz 1
18055 Rostock
Phone: +49 381 498-1022
Interdisciplinary Faculty
Albert-Einstein-Straße 21
18059 Rostock
Phone: +49 381 498 8901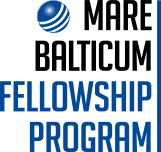 ---